Blog
What To Expect at Songs In Unexpected Places…
My latest project is in full swing now and I am LOVING meeting all the awesome people who have been brave enough to come and meet me at random places around my wonderful hometown of Hastings.  If you'd like to know what the heck I've been up to here's a fab 'behind the scenes' movie by bestie mate and brilliant TV presenter Emily Booth made from the first event.
News
This week, The Hastings Independent Press have featured an article by the wonderful Sophie Shaw about Songs In Unexpected Places.  We met at the newly opened Goat Ledge to discuss how different spaces affect audience members and the performers who play in them. You can read the article below…
HIP article by Sophie Shaw. Photography by Georgie Scott. Shot on location at the Library @ The Holy Child, St Leonards.
Songs In Unexpected Places No.2
A while back, I was looking through some old photos with my Dad, when we came across this beautiful picture of my Mum and Dad on their first ever date, it was outside a coffee house my Mum worked at in the 50/60's called The Regency.
I was really struck by the significance of this picture. Had this event not happened, I wouldn't have happened! 
I tracked down the spot (of which I had walked past a million times and never paid any attention to) and decided that this was where I would meet everyone for my 2nd gig.
I then led everyone The Clockwork Crow in George Street. This is a treasure trove of a shop which not only has a cave in the back, but also (handily for me) a vegan cafe, Sham City Roasters which makes its own coffee and stocks the most decadent Deadbeat Doughnuts I've EVER eaten!
I'm really enjoying exploring the richness and quirkiness of my beautiful hometown of Hastings through connecting with audiences in these amazing spaces.
Coming Up Next…
Songs In Unexpected Places no. 3 is on June 17th 2018 and I am REALLY excited about this one. It's not usually open to the public so it will be such a treat to share with you…
To sign up go to Eventbrite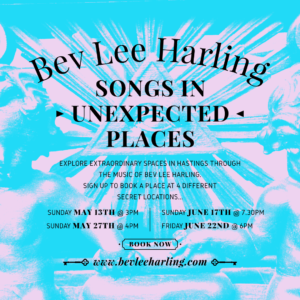 As always, thank you so much for all your continued support,
B x
Songs In Unexpected Places
Very excited that my secret gigs around Hastings are now under way…
After some incredible suggestions from my online fans and friends I have found some very special spaces to share with you…
The first gig in the series on the 13th May was so much fun and a brilliant way to spend a Sunday afternoon, exploring Mr Jones's Library at The Holy Child in St Leonard's.
This building is not usually open to the public and is about to be renovated after being left since the 1970's, so it was a fascinating time to explore the site and perform a solo gig to such a brilliant and up for it audience.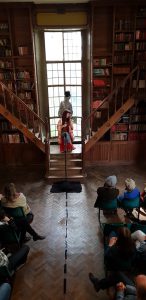 To join in my 'Songs In Unexpected Places' please follow the link below and sign up to enter the ticket lottery.
Further gigs in the series will be 27th May, 17th June and the 22nd June 2018
Some of these spaces are small, so there will be limited spaces available.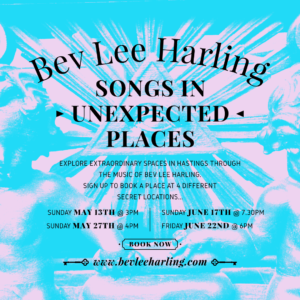 I'm In Love…With My Violin
I admit it. I have totally fallen in love with my violin again. I've always had an interesting on/off kind of relationship with it, but right now, I just can't stop playing it! Since moving back to Hastings, I've really been revisiting old roots, deep memories and places that sing out "home' to me. This has also been reflected musically in what I have been doing.
Violin was the first instrument I ever learnt and so recently I've been exploring it just a little every day and realising how much it has influenced my own singing, phrasing and rhythm. This all feels very personal and so it only feels right that I should be playing solo, just me and my little ole violin, navigating our way through some new tunes, making some mistakes along the way, but always experimenting and pushing the boundaries of what I believe I can do with this combination.
New Song
To listen to one of my new songs about a kooky recurring nightmare I had as a kid, see below…
I recorded this in the gorgeous Bettie Page room at The Pelirocco Hotel in Brighton while I was there on a songwriting retreat called Pro7ect. I got to work with some INCREDIBLE Artists and Producers, including Talvin Singh, Matty Benbrook (Paolo Nutini), Iain Archer (Snow Patrol) and Ian Wallman (who took those pictures above of me lovingly cradling my violin).
I will be sharing some of that music with you very soon…but in the meantime…
London Gig
I'm going to be doing my first London gig in a while supporting the wonderful Honeyfeet Album Launch at Total Refreshment Centre, 2A Foulden Rd, Unit 2, London, N16 7UU, U.K on APRIL 5TH 2018. You can buy tickets here…
www.residentadvisor.net/events/1071541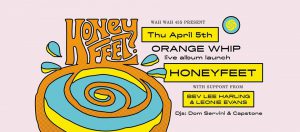 Please come and say hi, I'd love to talk to you!
I'll be playing solo and it's a bit scary, so would love to see your smiling faces!
Thanks for all your support,
Love B x
Brand new music…
I'm Writing Again!!
In October 2017 I was fortunate enough to be accepted onto the Arvon Foundation's Songwriting Retreat, led by the wonderful Ray Davies (The Kinks) and Marion Wells. It was just what I needed to reboot me back into my love of songwriting and armed only with my little old violin I set to work writing song after song in a beautiful farmhouse in Devon. I met some incredible creative talent on the course, including, of course, the total legend that is Ray Davies and learnt so much about myself as a songwriter and musician…
So…under the cover of darkness last month I sneaked out without telling anyone, armed only with my violin and test ran a brand new song at this gorgeous little acoustic club in Hastings called The Lantern Society…they pick the best bits for their radio show, so if you want to go straight in for a BLH fix go to 23.20, if not, light a candle, pour yourself a little of what you fancy, don your favourite cosy cardigan and listen to the whole thing…
Thanks so much for all your continued support,
Love BLH
Pop Your Cork…Bev Lee Harling live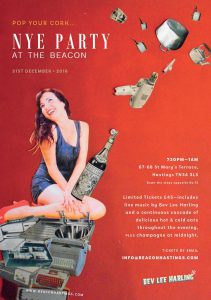 It's been a while, my fellow kitchen sinkers, but Bev is back!!
Join me and my fabulous band for a truly junkalicious evening, where we all get to eat, drink, be merry and then make music out of the cutlery afterwards.  My idea of New Year heaven!
Click on the flyer for further information on tickets.
See you there
B x
Not one, but two beautifully endless dreams….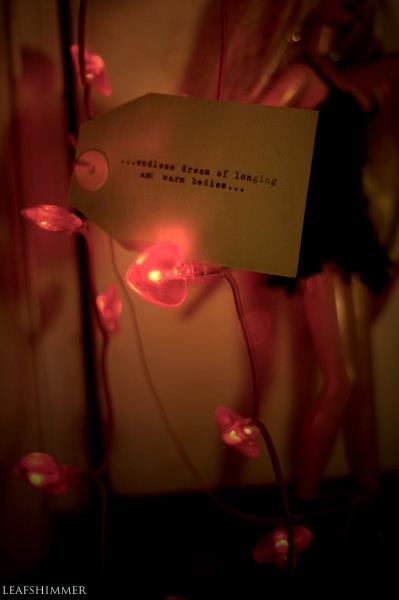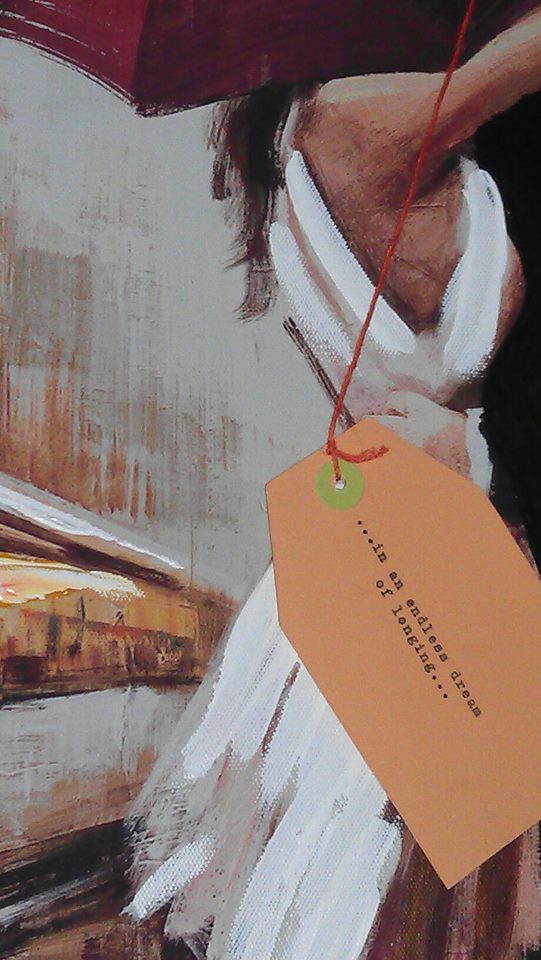 Thankyou Shirin and Sarah 🙂